// Hello There
My name is Mehrdad but friends and colleagues who find it difficult to pronounce call me Matt though!
I was born and raised in Iran and have been lucky to explore the world while pursuing my career. I have lived and worked in UK and UAE for almost 9 years and been living in Canada since early 2019.
I'm a *nix System and Database Administrator, and yes, CLI > GUI. To be more creative and keep my right brain hemisphere active, I do some web design and development from time to time.
Enough about me, don't be shy and get in touch.
Thanks for checking my page.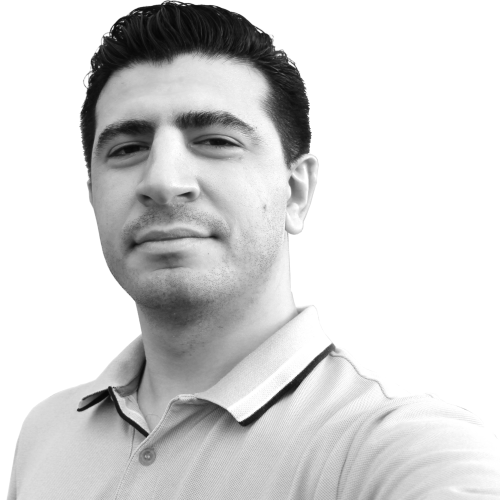 // Professional Experiences
I
started to work in information technology when I was 19. I tried variety of fields to get a taste of different aspect of this industry, such as networking and development, before deciding that Unix/Linux was my true passion. From 2008 onward, I shifted my focus onto *nix System and Database Administration and was fortunate to have the opportunity to work with some of the well established companies around the world.
Aug 2019 – Now

Tucows

Operations Engineer
May 2017 – Now

Danway EME

IT Manager
May 2016 – May 2017

Danway EME

Sr. IT Engineer
Jun 2013 – April 2016

IT-Man

Freelance Web Developer
Sep 2010 – Sep 2011

Tecnotree Convergence Ltd.

IS – Technical Support Engineer for VAS
Apr 2008 – Sep 2010

Karafarin Bank

DBA & Branches IT Support
// Freelance Work
I
will never forget the time when Microsoft FrontPage was one of the go to program to create a web page! We have come a long way and technology has changed at the light speed. Now we are living in the world of CMSs and frameworks such as WordPress, Drupal, Django and the like!
Thanks to my clients who have entrusted me with their websites, I got the chance to polish my knowledge in this area as well. It only came at the cost of giving up my evenings and night sleeps but it totally worth it!!
// Contact Me
A
areet bonny lad/lass?
I've been told when someone write a message here and click on that button underneath the box, I should expect a mail delivery via something magical called Internet!!
So, be my guest and write something to me, If nothing goes haywire, I will write you back within 24 hour if not sooner.